Launched in the fall of 2016, the Fox Islands Outing Club (FIOC) is a program offered to North Haven community youth.
The goals of the program are to:
Provide outdoor learning opportunities
Cultivate a sense of place
Support a safe environment to increase self confidence and promote leadership
Help develop personal and interpersonal skills
Foster future stewards of the land
Amilia Campbell and Maria Keeler are the adult leaders of the program, both of whom have extensive outdoor leadership experience and are certified EMTs. Whether foraging for wild edibles, navigating by compass, or exploring on snowshoes, FIOC outings are always an adventure.
Safety of participants is a priority of the program. This includes their physical and emotional well being. Program leaders will encourage participating kids to challenge themselves and seek adventure. For some this may mean hiking an extra ½ mile while for others it might mean a weekend of winter camping. In each instance, program leaders will stress preparation, teamwork, and reliance on outdoor skills.
Click here to sign up and become a member of the Fox Islands Outing Club
Click here for further logistical details about the Fox Island Outing Club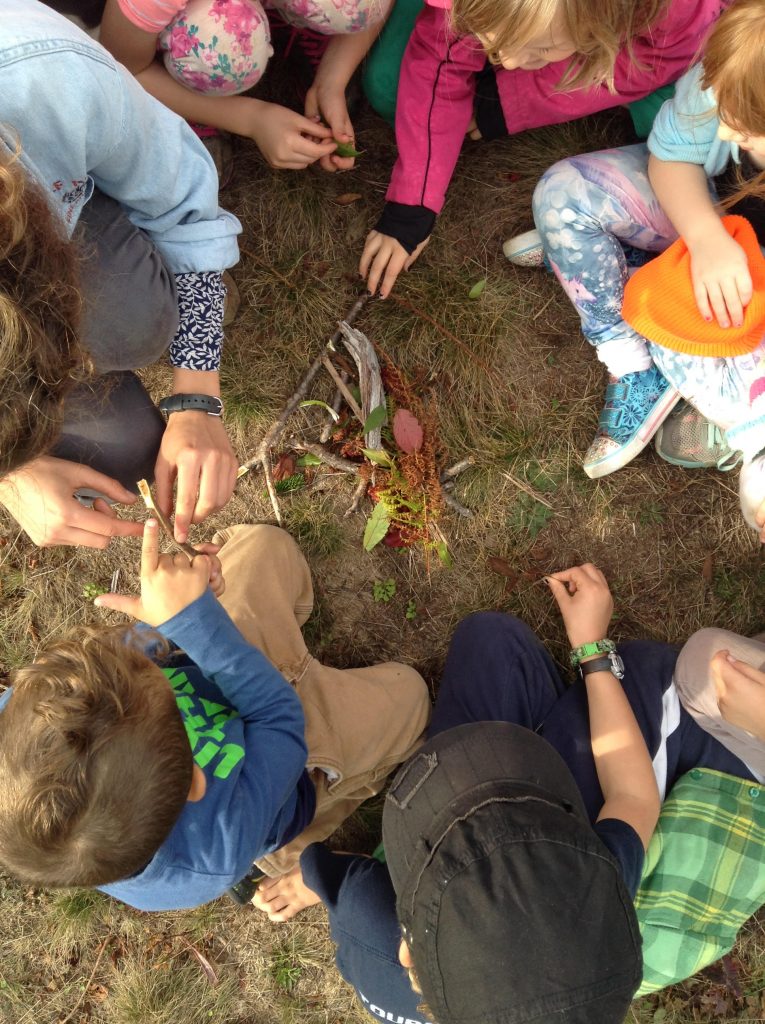 Kids who sign up fall into one of the following four age groups and meet on their given day at the North Haven Community School:
Grades K – 1
Grades 2 – 4
Grades 5 – 6
Grades 7 – 8
Grades 9 – 12
NHCP is always looking to collaborate with local organizations and community experts. Community support and involvement is vital to the sustainability of this program.
Have a specific skill to share or want to volunteer? Please email nhcp@northhavenconservation.org